QR Code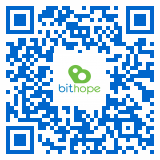 What kind of day is Easter? Kids would answer – Easter is the day with the multi-coloured eggs. Many people would say – Easter is the day that symbolises the coming of spring, filled with hope for a better world. Diyan would smile and say:
"Every day with Zara is such a day".
Diyan rarely goes to church but he deeply believes that good always wins. He bakes Easter bread every day in the pastry shop, where he works. Zara is his daughter – a cheerful, mischievous, curly six-year-old girl.
Diyan came to the SOS Center in September, confused and looking for help. Zara's mother had just gone to live somewhere else and had left them behind. Diyan was left alone with the difficult dilemma of whether he could care for his daughter by himself. The people working at the SOS Center helped him find a job at a pastry shop and settle down, with Zara, at an apartment situated just above it. The SOS team supported him while he was learning how to be a father. Together they were teaching Zara different healthy habits and the painful memories were soon a thing of the past.
As of now, a case for awarding parental affairs to the father is underway and Zara's room is painted pink. Diyan is learning how to teach Zara limits but he confesses, with a smile on his face, that she always tries to find a way around them. He believes that if he manages to provide her with a good start she will one day fulfill her dream of becoming a doctor.
Every day in Bulgaria thousands of children at a risk of being left behind by their families.
Every day for the past 27 years SOS Children's Villages Bulgaria provides foster care for children without parents and works with families at risk, in order to prevent the abandonment of kids like Zara.
Every month the SOS Centers assist up to 280 cases, such as Diyan and Zara's case. They provide expert emotional and financial support in the time scope of a year. Each and every case requires dedication and individual approach.
Each one of your donations helps us reach another parent in need, heal another family, give another kid a chance.
Every day filled with love and compassion is a great day!
The team of SOS Children's Villages wishes you
BRIGHT AND BLESSED HOLIDAYS!
P.S. This is a true story. The names and identifying details have been changed to protect the privacy of the individuals.