QR Code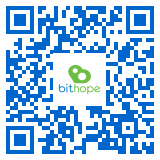 A short essay competition on the topic: What positive changes will cryptocurrencies bring to the world?
Have you heard about Bitcoin? Do you have bitcoins? Have you used them to buy goods and/or services? Have you used them to help a charitable cause? There are so many applications for cryptocurrencies, they can make so many processes more efficient and less time consuming. We know it, you may know it, but does the general public know it?
This initiative aims to stimulate people to do some research, look into some (or all!) of the possible application of the technology and explain how they can change the world. Secure communications; more democratic governance; fair money; security for the internet of things…we can add many points in this list. The goal is to make SOMEONE ELSE, preferably not that into cryptocurrencies, do it.
The current charitable campaign aims at accumulating funds for three months of free co-working space at betahaus | Sofia
for the person who presents the most compelling, well-grounded and easy to read/understand view, in the form of a maximum 2000 words essay, on the aforementioned topic.
Once the goal of 756 leva (387 euro) in bitcoins is reached, we will announce the competition at least on the BitHope Foundation's and betahaus' webpages and social media channels. The participants will have one month to prepare their texts and submit them. A jury from the BitHope Foundation and betahaus | Sofia will evaluate all works and select the winner. He/she will have to also explain how he/she will make use of the co-working space and why they need it. He/she can be the sole user of the prize.
The text of the winning essay will be shared with the world (so it can be prepared to become more awesome thanks to cryptocurrencies).
We will also document the prize award and provide you with follow-up on the winners' experience in betahaus Sofia.
We are more than grateful for all your donations. Every little bit counts!
betahaus | Sofia
is the first coworking space in Bulgaria, one of the largest in the region and part of one of the most successful co-working networks in Europe with branches in Berlin, Barcelona, Hamburg, and Sofia.
Based in the heart of Sofia, betahaus educates, entertains and boosts a new generation of leaders.
We have a powerful web of affluent partnerships with co-working spaces around the world, with global leaders in the financial industry and in media & technology sectors, with government and non governmental organisations.
betahaus | Sofia brings together the best from the creative scene in Bulgaria - startups, founders, freelancers, VCs and innovators – from all sectors to inspire and be inspired.