QR Code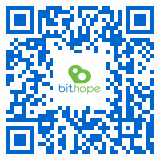 Constant relocation, anxiety associated with long separations, and the restrictive environment on the post, have adverse effects on military spouses' well-being.
The frequent and prolonged deployment of their husbands creates a vacuum in family bonds and relationships. One of the most common psychological effects among these women is a lack of purpose. ISP Uganda has made it their mission to empower military families in the process of setting and pursuing their life goals regardless of their erratic lifestyles.
When women have control over their income, they invest in education, health, and the general well being of their families. They also tend to propel fellow women forward which creates a multiplier effect that benefits society as a whole. Sustainable economic empowerment of military households cannot be attained without empowering women who are wholly responsible for their families in the absence of their husbands. They need support to become solid pillars of the family unit, raise productive members of society while on the move, and achieve their life goals.
ISP Uganda believes in the uniqueness of every individual. No matter how restricted their life may be on post, their abilities, talents, and potential to be productive remain intact, although dormant.
The funds generated in this campaign will help ISP Uganda develop the potential of military spouses, enhance their creativity, restore the feeling of self-worth, and inspire them to have rich and fulfilling lives on the move.
The campaign seeks to address involuntary redundancy among women caused by a nomadic lifestyle by empowering them to take action, improve their welfare, and build resilient families.
The ISP Uganda approach focuses on:
Nurturing the growth of an ecosystem of women leaders who will provide a strong support network for military spouses wherever they may be located.
Strengthening women's leadership skills to play effective parenting roles during the long absences of their spouses.
Empowering 25 women/families with mobile crafts that can help them remain productive while on the move.
Creating safe spaces for military spouses to act upon their dreams and hold each other accountable for pursuing individual life and family goals.
About ISP UGANDA
ISP UGANDA is a Non-Government Organisation (NGO) registered in Uganda in September 2007.
Its primary mission is to enhance the quality of life of the most disadvantaged and vulnerable groups in the country by enhancing their capacity to address social, health-related, economic, and personal development challenges.
ISP UGANDA works towards improving livelihoods by supporting community-led transformation.
The NGO's sustainability and effectiveness are measured by the extent to which the beneficiaries' capacities are enhanced to enable them to take their lives in their own hands. ISP UGANDA's efforts are focused on the creation of tenable value at the grassroots level. This approach has resulted in the development of resilient support networks and ensured the sustainability of the non-profit's programs.
ISP UGANDA is actively engaged in capacity building programs in the areas of disability and rehabilitation, education support, Integrated sustainable agriculture, socio-economic empowerment, food security at institutional and household level as well as environmental conservation.
The people behind ISP UGANDA are motivated by the successful creation of patterns of interaction with local communities that positively affect the lives of hundreds of individuals. The program design ensures that each individual emerges as an agent of change, contributing to social and economic development within their families and communities.