QR Code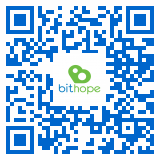 Do you know that between 8 and 10% of pregnant women are at risk of Preeclampsia during pregnancy, which threatens the life of both the mother and the unborn baby? No?
Do you know that there is a screening, which predicts the risk of Preeclampsia?
It turns out that in the West-European countries and the US this screening is widespread and saves thousands of lives each year. Do you know that you can undergo such a screening in Bulgaria? The screening includes ultrasound and collection of a biochemical blood sample.
The aim of our initiative is to provide more information about the complicated health condition Preeclampsia and help pregnant women from risk groups to undergo the screening.
The amount collected through this campaign will be spent on the purchase of biochemical tests that are not mandatory for pregnant women and are still costly for many of them.
Final Beneficiary: Pregnant women in the first trimester
The "Healthy Mothers, Healthy Babies" Foundation's mission is to inform pregnant women regarding health risks and to protect them and the future children of Bulgaria.