QR Code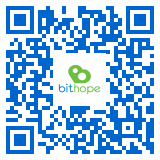 Space technology is advancing rapidly, becoming ever more compact, capable and accessible. However, Bulgaria is lagging behind in terms of both theory and practice. The SAT-1 Initiative aims to build a small CubeSat-class satellite, Efir, and use it to generate know-how about satellite systems, test advanced means of communication and acquire scientific data.

The goal is to transmit the practical experience of this project down to higher education in Bulgaria, giving engineering programs at universities the knowledge to build their own small satellites, as well as provide an environment where students and experts from a wide range of fields can apply their skills in the creation of genuine space technology.
The project will boost knowledge and know-how in electronics, communications, materials science, orbital dynamics, space physics and many others, advancing Bulgaria's space sector and helping our higher education to join the conquest of space. Efir will be the first of several small satellites the Initiative plans to develop and launch. As a first step, it is also the most valuable. The donation campaign will support the design, early development and assembly of the satellite.
About the SAT-1 Initiative
Established in 2017, the SAT-1 Initiative is an R&D non-profit comprised of young engineers, scientists and researchers. All but two of the current team of nine are students. Their objective is to focus Bulgaria's expertise in science and technology on space-related projects, and put the country back on the global map of cutting-edge space research. Visit their website SAT-1.com for more information.