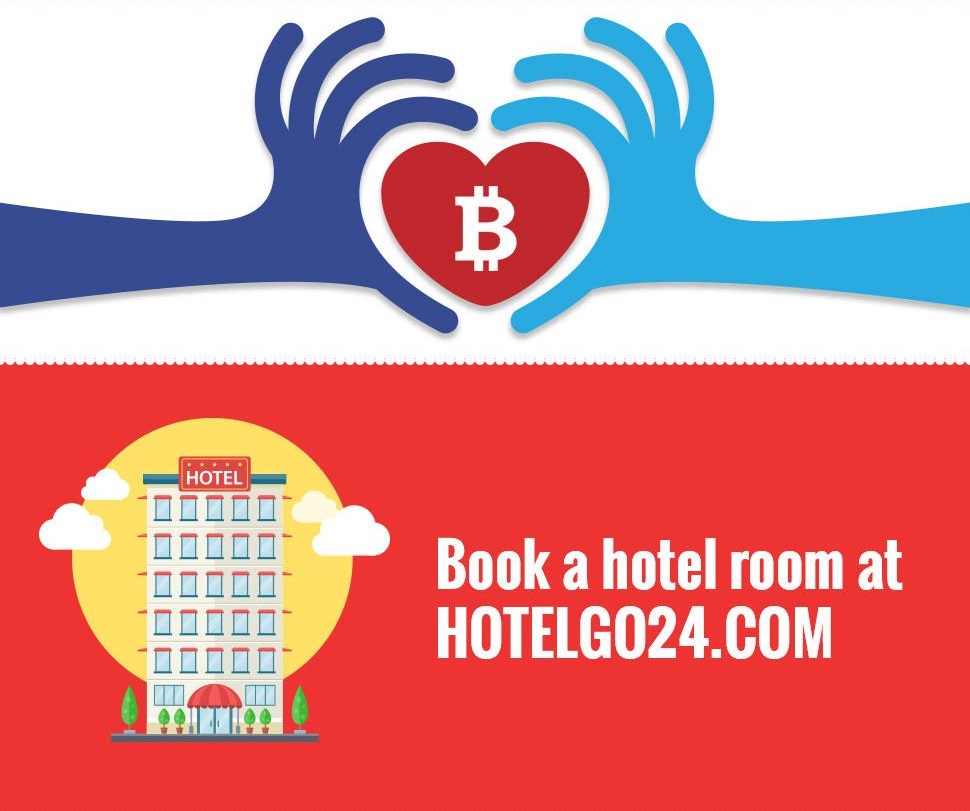 Published on: 25.04.2016
The
Hotelgo24.com
website was released in 2015. It provides an online hotel booking service that promotes Bitcoin by supporting crypto-charity organizations. It is an easy-to-use platform with comprehensive compilation of hotel rooms in nearly any city across the world. Website users can browse through 130 000 hotels, located in 20 426 cities from 198 countries. Hotelgo24.com provides attractive prices for accommodation and bitcoin cash back of up to 5%.
Interestingly, booking does not require registration.
After successful booking, each user gets a bitcoin reward.
The amount of bitcoin cash back depends on the reservation value and the BTC exchange rate on the day of booking. It can go up to 5% and is displayed next to the price of a room. Bitcoin cash back can be sent to any BTC address or it can be donated to a charity. If the user decides to transfer their bitcoins to a charity organization, he can choose from: BitHope, WikiLeaks or The Water Project.
Hotelgo24.com implements an interesting approach to hotel booking, combining bitcoin micropayments with the opportunity to do good. We hope that more such services will appear in the years to follow.
The BitHope Foundation Team