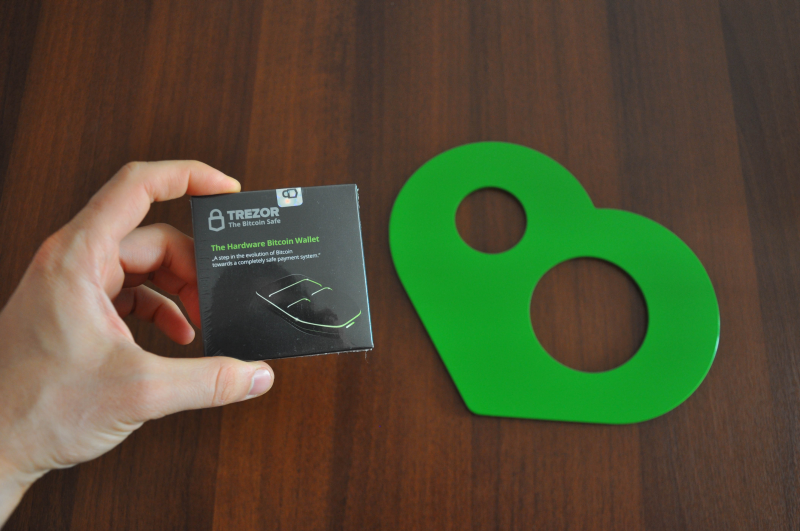 Published on: 24.11.2015
In order to provide the highest possible level of security for all bitcoins that we store on part of non-profit organizations, the wallet addresses of all campaigns announced on the BitHope.org website were migrated to the Foundation's TREZOR hardware wallet. The wallet was donated to the BitHope Foundation by SatoshiLabs, TREZOR's manufacturer. Their donation is greatly appreciated and will help us provide a better service to the NGOs that trust us with their bitcoins. The TREZOR is considered to be
the best hardware bitcoin wallet for 2015.
From today, for every TREZOR purchased through the BitHope Foundation, a donation of 7 USD will be provided to a randomly selected cause, announced on the BitHope.org website.
You can purchase your TREZOR by clicking on the banner on the right.
All previously used bitcoin addresses were swept of their balances and all available coins were sent to the TREZOR's newly generated wallets. We have effectively substituted one type of cold storage – paper wallets – with a more modern and secure one - hardware wallet.
TREZOR provides us and our partner NGOs with military-grade encryption of all private keys (passwords for Bitcoin wallets) and a completely isolated system that cannot be accessed by any type of attack. With TREZOR we do not have to trust an intermediary device, such as a computer, phone or tablet, in order to manage the most important aspects of a transaction – destination wallet, amount of bitcoins sent, and fee paid. For more detailed information regarding TREZOR, please follow
this link
.
Here is a comparison table of TREZOR benefits: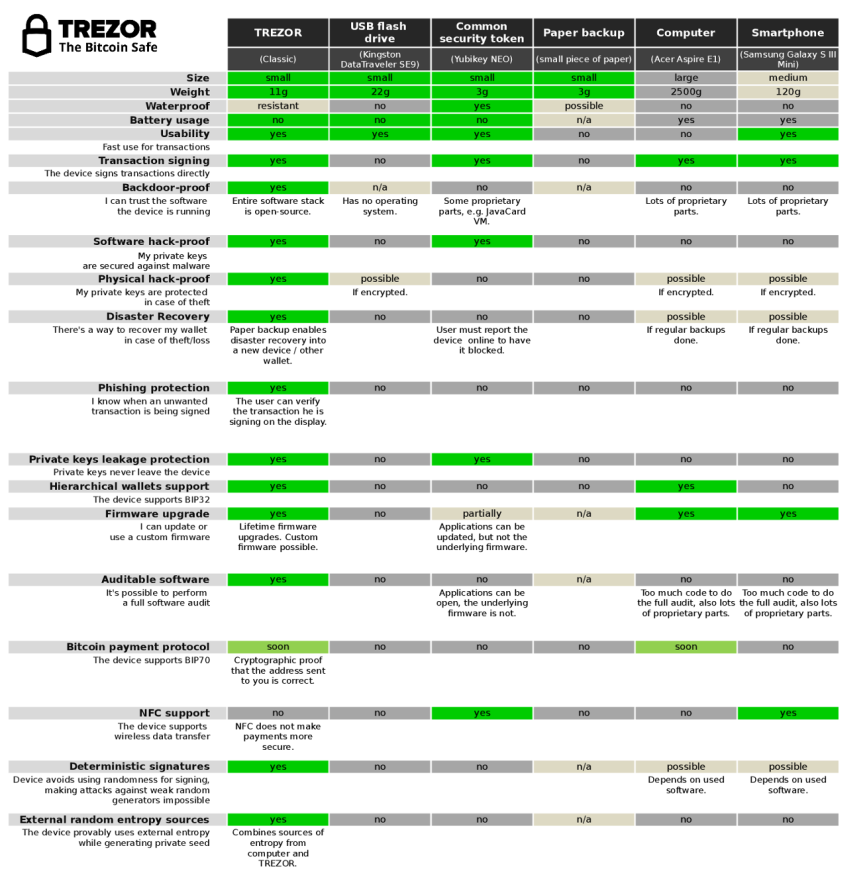 A big THANK YOU to SatoshiLabs! Thank you for the peace of mind!
The BitHope Foundation Team